Oct 01, 2018 archprsetupen.msi File version: 4.54 Last modified: Oct 1, 2018 Download mirrors: 1 Virus/malware test: Virus-free Operating system: For Windows 10, Windows 8, Windows 7 32-bit / 64-bit Software rating: 3 / 5. ISumsoft RAR Password Refixer is an RAR password recovery tool, which helps recover lost or forgotten password for RAR archives created by WinRAR, RAR or other archive software. Shakugan no shana 2 episode 14. For archived files (mainly RAR or ZIP format), that is very embarrassed and depressed in two cases. First, the archive file downloaded from the Internet prompts you need password to extract it out; Second, some important archive was protected using your own password, but you just forgot it.
On more than one occasion you've probably downloaded a compressed file from the Internet, only to find that you can't open it because it's protected by a password or its corrupt. Other times, it's a forgotten password that doesn't let you decompress one of your own files. A solution is to use Advanced RAR Password Recovery.
This application, also known as Advanced Archive Password Recovery or abbreviated ARCHPR, recovers the passwords of your compressed files that are in ZIP or RAR format.
Main features
Archpr Download App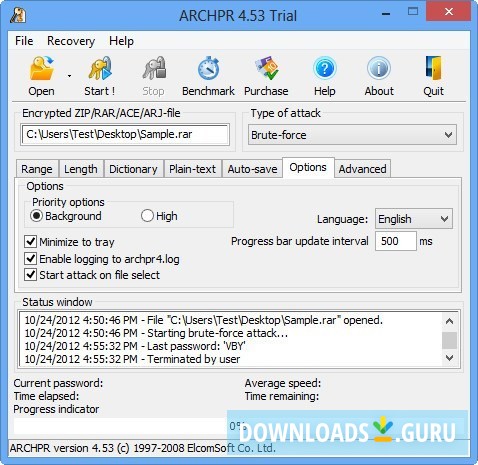 Archpr Download Pc
Recovery of compressed files.
Extraction of passwords, by means of various methods.
Compatible with different versions of ZIP, PKZip, WinZip, RAR, WinRAR, ARJ, WinARJ, and the first version of ACE and WinACE.
Possibility to pause or resume the process whenever you want.
Support to extract files that are bigger than 4 GB.
Archpr Download Online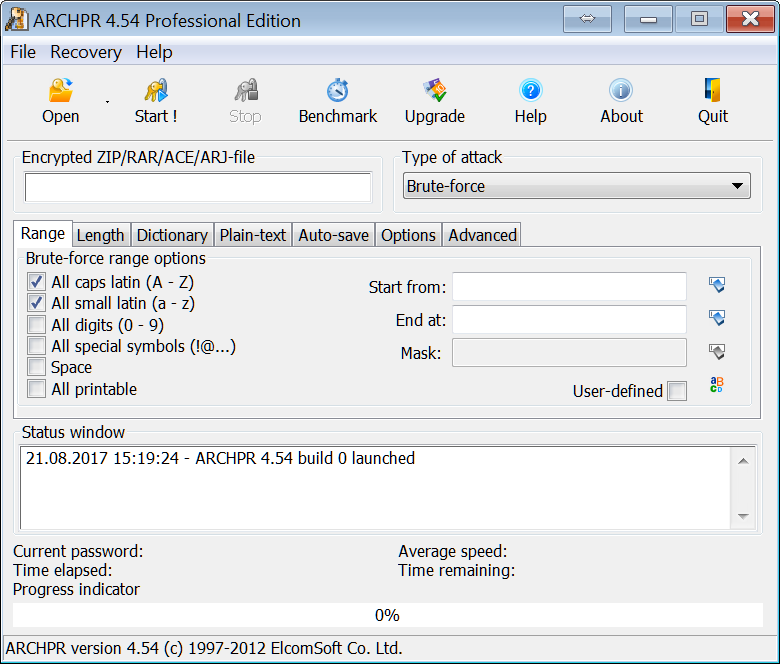 Archpr Download Free
Advanced RAR Password Recovery is an efficient utility to recover compressed files that are protected by passwords.